11/2. I Did This Today
Driving back from Vancouver with friends.
11/3. P Is For...
Pirate!
We went to the mall because Walker and I both needed pants. When Davis saw these he insisted on sitting in each one, but even though he knew what those boxes are for, he didn't insist I make them run.
11/4. Table
A work table at pottery class.
11/5. I Collect
Sewing projects. I actually sewed the skirt on backwards and had to cut it off to put it on right. Moira wore it once and the lace ripped, so this is still a project.
11/6. Music
The Squeezebox remote in Moira's room. She likes to crank the volume all the way up.
11/7. Yes!
The kids and I have been trading off being sick, so the box of Barbies I'd tucked away for a rainy day came out. Both kids were enthralled. This Cinderella Barbie was Davis' baby and he took very good care of her.
11/8. Someone I Miss
We very much miss our Eastside friends, but we are starting to figure out how to work seeing them into our schedule on a regular basis.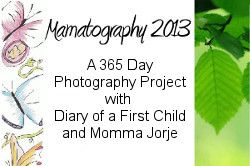 This post is part of the
Mamatography 2013 Project
with
Diary of a First Child
and
Momma Jorje
.
We are taking (at least) a photo a day to keep a record of our year. Join us at any point during the year and start sharing your own daily photos!
Also linked up at
Hobo Mama
and
NPN
.