5/23. PJ's
Somehow I got the photos out of order, so I shared the photo from 5/24 last time. Here is Davis, not in PJ's at all because I also didn't manage to get a themed photo this day. Disorganization for the win!
5/25. Us
I made this set of peg dolls for Moira, and she adores them. Walker, me and the baby peg doll were the first set when she was 3, but when Davis was born, I decided she needed a new peg, so the little one is Davis now.
5/26. Favorite Thing to do on Sunday
Dress up fancy and go places!
5/27. Can't Live Without
Love. And date nights (technically this was a date afternoon). Even when we get a flat tire on said date night.
5/28. What You're Doing Now
Sitting in the car while the baby sleeps.
5/29. Kiss
Davis has been extra snuggly and mommy focused lately. Extra kisses!
5/30. Tools
Moira agreed to let me make her some shorts so that she has enough pants/shorts for a full week of zoo camp. This is my first time tracing a pattern from one of these combined pattern sheets. It was easier than I expected.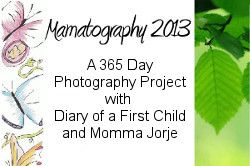 This post is part of the
Mamatography 2013 Project
with
Diary of a First Child
and
Momma Jorje
.
We are taking (at least) a photo a day to keep a record of our year. Join us at any point during the year and start sharing your own daily photos!
Also linked up at
Hobo Mama
and
NPN
.