4/26. Childhood
We found this in the closet, and both kids spent hours playing with it.
4/27. Earth
From one of our board books. This one is a little preachy for me.
4/28. My Sunday
I wish more of my weekend looked like this. Before kids this was pretty much what we did, well, and playing games. We've started incorporating Moira into the game playing, so I know the future will look more like this, but I'm getting a nostalgic while waiting.
4/29. I Wore This Today
I bought this skirt at the thrift store, and it's very cute, and then I discovered after a bus ride that it was at the thrift store because of a broken zipper.
4/30. Glasses
I almost didn't remember to take a picture this day. This is our "interesting glasses" shelf.
5/1. I Bought This!
Davis and I went on a run to the comic store while Moira was in ballet class. I love comics.
5/2. Morning Ritual
Leftovers for breakfast, and catching up on social media.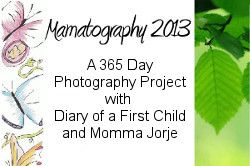 This post is part of the
Mamatography 2013 Project
with
Diary of a First Child
and
Momma Jorje
.
We are taking (at least) a photo a day to keep a record of our year. Join us at any point during the year and start sharing your own daily photos!
Also linked up at
Hobo Mama
and
NPN
.