4/19. Button
Moira decided to show Davis how the tablet works. It was pretty cute.
4/20. On Your Mind
Meal planning for the week. I always have multiple tabs open to do this. It's easier when I remember to ask the other people who eat here for requests.
4/21. Fire
I forgot to take a picture this day! Here's what came up in my photos when I searched for fire.
4/22. Blurry
He moves too fast for proper photo taking. But he's super cute.
4/23. Time
This was a very busy day, and this was the first time the whole day I had a chance to think about taking a photo.
4/24.I Saw This Person Today
4/25. Life is
Golden.
I took this photo with my phone, only half paying attention. Don't you love accidental magic like that?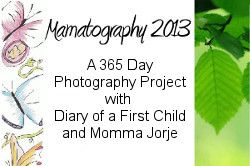 This post is part of the
Mamatography 2013 Project
with
Diary of a First Child
and
Momma Jorje
.
We are taking (at least) a photo a day to keep a record of our year. Join us at any point during the year and start sharing your own daily photos!
Also linked up at
Hobo Mama
and
NPN
.